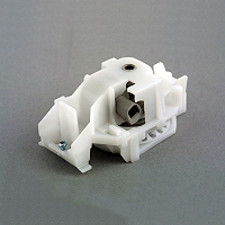 Heavy duty chain drive for weights up to 4.5kg, ratio 1:5
Ref: CHDRIVEHD
This drive requires a continuous chain ring and an R clip (CHSAFE-R) tensioning device to be installed no lower than 1.5m from the floor.

The R clip must also have attached a tensioning device warning label (CHWARNTD)
see continuous chains and R clips below.

It cannot be used with a chain joiner or chain breakaway.